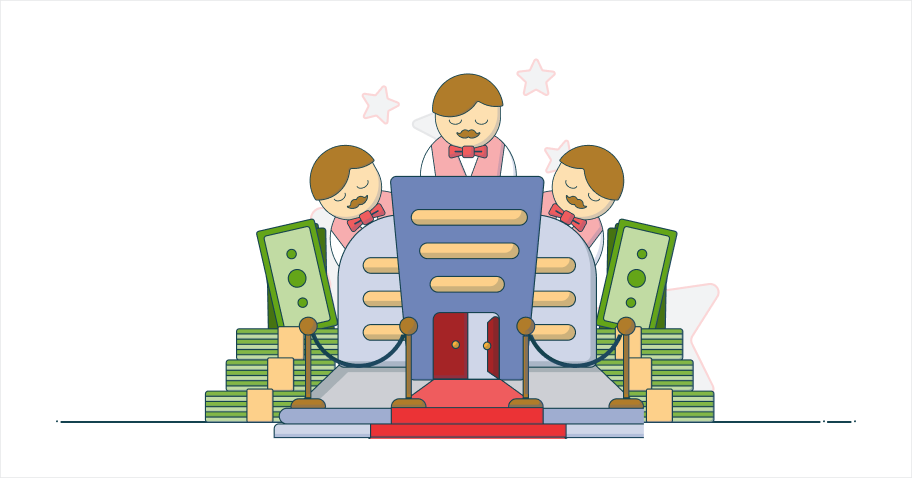 Working in a casino means doesn't just mean dealing cards or spinning a roulette wheel. Of course, these are important roles but there are plenty of other job opportunities available in the casino industry. Here are some of the top roles for casino workers.
1. Casino Manager ($16,000 to $421,000)
In most places of work, there's a boss and the casino industry is no exception. The manager has overall responsibility for the smooth running of the casino. That means overseeing all aspects of the casino from dealers and waiting for staff through to payroll and the training and recruitment. This is a role for people with plenty of experience in the industry. The heavy responsibilities of the Casino Manager can come with rewards to match, though. 
2. Game Programmers and Developers ($67,000 to $116,000)
Slots are integral to the casino experience and they don't just appear from thin air. Creating slots (both online and for live venues) is a highly skilled occupation, often carried out by a team of software developers and programmers. There are also roles for digital artists, designers, animators and game testers. A degree in computer science is usually essential if you want to get ahead in this part of the industry. Check out some of the new online casinos in the US now. 
3. Pit Clerks and Pit Bosses ($57,000 to $90,000)
A Pit Boss has responsibility for a portion of the gaming floor and usually concentrates on a couple of gaming tables. They make sure that there's nothing shady going on at the tables and that any possible cheats are spotted and rooted out. They can also deal with customers and sort out any potential disputes. The pit bosses are the eyes and ears of the casino on the gaming floor. 
4. Casino Security ($17,000 to $105,000)
Nobody wants to play in a venue that's potentially unsafe. It's no fun looking over your shoulder all the time. It's bad business for the casino too. That's why they take security so seriously. Most casinos will have uniformed and plain-clothed staff on the gaming floor to keep an eye on things, whether that be marshalling rowdy behaviour or looking out for cheats or light-fingered guests. There's usually also extensive CCTV in operation so the staff can keep an eye on things and respond as required. 
5. Dealers ($17,040​ to ​$36,370)​
No casino would be able to operate without a team of dealers. This highly skilled role not only involves dealing cards and managing the game smoothly, it also involves plenty of interaction with the general public. Good people skills are essential if you want to be a successful dealer, especially in the US, where tips make up a good part of a dealer's potential earnings. It might not be the most lucrative job in the casino industry but the flexible hours make it a popular choice with many. Experienced, skilful dealers can take their talents to a wide variety of locations across America and beyond in venues from casinos and card rooms to cruise ships.