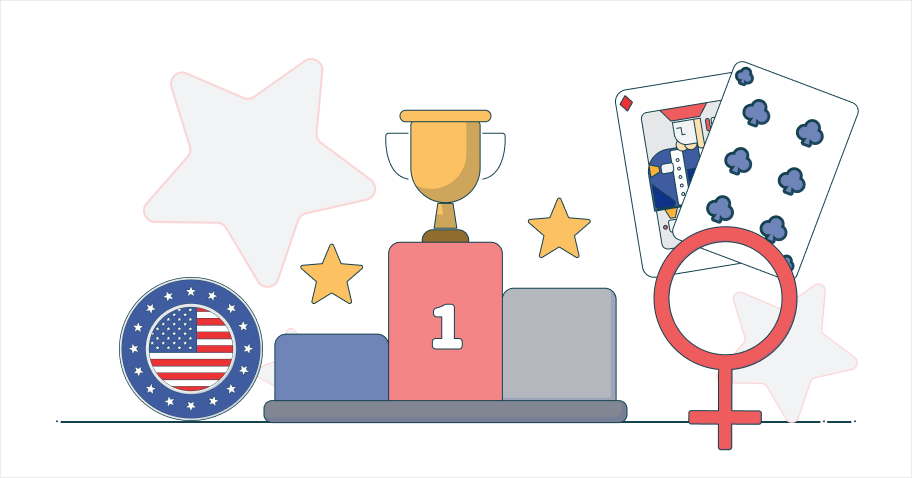 The casino industry has become a playground for the rich, and women have been more than ever making their way into the reckoning.
We will explore the top 10 most successful women in the casino industry, regardless of their age.
1. Miriam Adelson (Majority Shareholder of Las Vegas Sands)
The majority shareholder of Las Vegas Sands, Miriam Adelson, 75, is well known in the casino world. At last glance, her net worth stood at $38.2bn, and she has made the most money in 2021.
2. Denise Coates (bet365 CEO)
Seasoned bettors may need a little introduction to Denise Coates. She has gone on to become the CEO of bet365, which rakes home around £12billion per year.
A regular in the Sunday Times Rich List, Coates, 53, is the highest-paid CEO in the UK.
3. Pansy Ho (Co-Chair of MGM Macau)
When you are referred to as the "queen of gambling", you know you've reached the top!
Co-chair of the highly successful MGM Macau, Pansy Ho, 59, was named as Hong Kong's richest woman in 2018. A shrewd businesswoman by nature, Ho has seized her opportunity with both hands.
4. Elaine Wynn (Co-founder of Wynn Resorts)
Along with her husband, Steve Wynn, Elaine Wynn, 79, has made Wynn Resorts one of the most recognizable online casino brands in the world. Wynn is worth a cool $2.3bn, but she has only posted once on Instagram.
5. Ina Chan (Stakes in SJM and STDM)
A casino mogul in her own right, Ina Chan, 67, may not be as famous as Ho, but she has sizeable stakes in casino operators SJM and STDM, and she is thought to be worth $1bn.
6. Vanessa Selbst (Professional Poker Player)
Vanessa Selbst, 37, was a prolific poker player, and she amassed over $12m in career winnings. However, you won't find her posting daily musings on Instagram, as she last posted nearly six years ago on the social media platform.
7. Annette Obrestad (Poker Star)
Poker fans will be all too familiar with Annette Obrestad, 32. The huntress as she was known, is rather cunning, and it is worth checking out a few videos on YouTube.
8. Annie Duke (Poker Player)
Poker is a common denominator among some of those featured on this list. Annie Duke, 55, was a dominant force in poker for over 20 years before she walked away from the game, and her net worth is thought to be $9m.
If that wasn't enough, she's also a University of Pennsylvania scholar in psychology!
9. Victoria Coren (Poker player)
Married to popular British sitcom actor David Mitchell, Victoria Coren, 49, is a regular on the London casino scene, and she is thought to be worth around $10m. She has also had plenty of accomplishments outside of the game, including presenting the quiz show Only Connect.
10. Sue van der Merwe (MD of Lotteries and Keno at Tatts Group)
A behemoth in the casino industry, Sue van der Merwe heads up the Lotteries and Keno division at Tatts Group. As MD, she gets paid AUD 1,185,000, with only two other executives at the company earning more than her.
In conclusion
Our findings showed that nearly half the richest women in the casino industry emanate from the US, however, there are more coming to the fore that are based in Europe. This is a trend that could continue in the years to come.