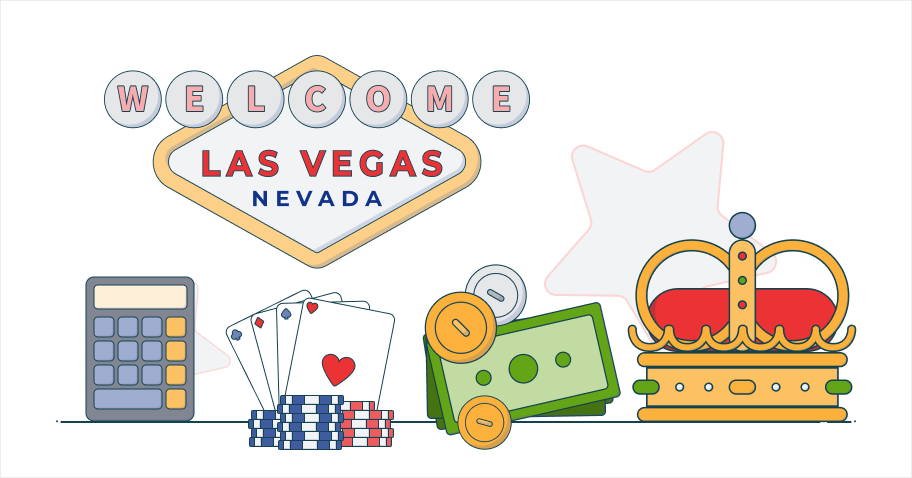 Las Vegas is widely considered the entertainment capital of the world. With so much going on, it can be hard knowing what to pick. However, the ultimate question is whether you can have a luxury night out with just $300 in your pocket?
In this article, we will give you an overview of Vegas nightlife. We will then total everything up at the end to see how far $300 will take you.
Fine Dining On a Budget
You will be in heaven if you are a foodie. From Gordon Ramsay's restaurants to Emeril's New Orleans Fish House, where you can expect to spend at least $35 for a typical plate, Vegas is brimming with dinner places to tickle your tastebuds.
However, you don't have to spend a fortune to find some great bites. Old Soul, for example, dishes up American classics, and it is very affordable. The restaurant is a firm favourite with locals, averaging 4.9 stars from just under 100 reviews published on Google.
Vegas covers all major cuisines. Thai restaurant Le Thai is moderately priced, and with a live DJ playing some nights, you can eat out and party in the same place!
Partying Until The Early Hours
Vegas is renowned for its nightlife. There are some trendy watering holes, including the Bird Bar. You can sip on cocktails, or you can grab a bucket of five beers for $35 with friends.
For those that are happy to party until the early hours, Vegas delivers. You can expect to see world-class DJs, such as Tiesto or Markus Schulz at Hakkasan or Omnia, and entry prices range from $25-$100. Also, drinks inside the club can vary from around $5-$20, so perhaps drink before you enter.
Don't forget to factor in travel costs. Travelling in style, such as a limousine, may set you back about $60 an hour. Alternatively, you can get down the strip by Uber, or taxi, where the meter will start at around $3.50. Or you can hop on the bus, which is $8 for a 24-hour pass.
Casino Night Owl
Whether you want to indulge in some casino games such as poker or chance your arm on the roulette table, it is hard to put a price on a casino visit. There are many reputable casino brands in Vegas, but if you want to avoid substantial losses, you can play the slot machines for as little as 1c.
What is The #1 Hotel in Vegas
Vegas has a plethora of incredible hotels. If you are on a budget, you may want to check out the Strat, which is $65 per night.
However, if you want to splash out, check out the Wynn or the Bellagio, with rooms costing around $210 a night. Also, avoid busy times, such as convention season or Spring break.
Is $300 Enough For a Night in Vegas?
For a cheaper night out in Vegas, $300 will be ample. You will be able to find a reasonably priced meal, hotel and after-dinner entertainment.